RS CONTAINER GROUP WILL PARTICIPATE IN TRANSPORT FORUM INTERMODAL EUROPE 2012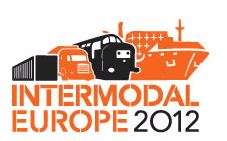 The conference and exhibition Intermodal Europe 2012, which this year will take place in Amsterdam from November 27 to November 29 - the largest international transport forumfor leaders from Europe, North America and Asia.

Latvian company RS Container Group develops actively both in the East and the West. The company's participation in such large transport forum as Intermodal Europe - is a real possibility to sign new contracts and partnership agreements, as well as to develop the latest trends and developments in the transport sector, without which successful development is not possible.

At this year's exhibition and conference Intermodal Europe 2012 will participate such companies as Carrier Transicold, Seaco, Hempel, DongFang, Titan Containers, Unit 45, Maersk Container Industry, Cargotec, Cronos Container Group, Florens Container Services, TOUAX Group, TAL International Container Corporation, Daikin Industries Ltd, COA, CAI International (Container Applications International (UK) Limited), Valspar, Thermo King and Seaco.

RS Container Group is one of the major players in the container market in Europe, Baltic States, Russia and CIS. The company buys, sells and leases wide range of container types, sizes and purpose - dry cargo or universal (sea) containers, refrigerated containers, tank-containers, specialized and offshore containers, as well as accessories, for example, generator sets, etc.

Company works on the container market for over 10 years and has achieved high level of client's business need understanding. It helps quickly and effectively solve all problems related to the use of containers for multimodal transport and storage of all types of cargo. RS Container Group provides for the clients individual solutions in the transportation, logistics, construction and any other areas related to the containers.